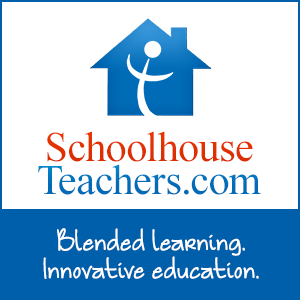 I started out 2015 with some great news! I have been given a
Yearly Membership
to
SchoolhouseTeachers.com
. It is such a fun website with loads of educational resources for homeschoolers.
I have a 4 year old and a 2 year old who I include in my daily lesson plans. This online curriculum program is
appropriate for all ages
, so it was a great place for me to explore.
LAYOUT
The website is organized nicely so that you can browse all the courses and resources by subject or by grade-level. There is also an archive where all the lesson plans can be found in alphabetical order. I found it easy to explore the website and find things I could apply to my own homeschool lesson plan. I sifted through some subjects and courses that I wasn't interested in, but I found many I had never even thought of using. Regardless of my interest level, I found that each course was thorough in it's purpose. If you are looking for a detailed guided curriculum that is already laid out for you, these courses and lesson plans offered will provide you with daily step by step instructions. The variety of subjects and methods of teaching are also helpful to homeschoolers (like myself) who like to piece together their own lesson plan.
Attention Type A homeschoolers
...This program also provides printable checklists where you can keep track of courses taken and the progress made within each course. Ooh, love that feature! ;)
CONTENT
I spent most of my time utilizing the resources in the section titled "
Schoolhouse Preschool
." Everything in this section is applicable to my children. I utilized only a few different lesson plans, but I would definitely go back and reference all the resources to inspire other ideas.
The course called
Sensory Learning for Toddlers
is a basic curriculum that provides activities by each letter of the alphabet. This is the most popular way to educate young children, so I think this is a "go-to" course. If I ever felt stressed out and lacking creativity, I would go back to doing Letter of the Week teaching. It is simple, but having the letters and activities laid out for you is great!
One course that I was very excited to use is
Figures In History
. I am very interested in history and I am always looking for ways to pass that knowledge along to my preschooler. It is not easy to find educational resources of history for young children. I was excited to have found the section on Joan of Arc, because she is one of my favorite historical figures. This course provides summarized historical accounts, coloring pages and standing cutouts which my daughter loved coloring and making. While she colored I read the details provided about Joan of Arc and I engaged her in a discussion. That evening, Marley was able to briefly describe who Joan of Arc was to my husband. He was very impressed.
Another section called
PreK: Read & Play
provides a list of popular children's books and activities that correspond to the story. We chose to read
If You Give A Mouse A Cookie
, a family favorite. Marley was more than pleased to hear that the lesson plan consisted of eating cookies. She asked, "We get to eat REAL cookies?" Haha. Yes, real cookies. Obviously we do a lot of pretend play in our home.
She also enjoyed playing the role of the mouse and drawing a family portrait just like he did in the story. It was a fun literary lesson and it was all planned out for us thanks to the easily accessible course. Yay!
EXTRAS
There is also section called "
Test Your Knowledge
" which provides a variety of quizzes in many different subjects. These are more for older students, but as I clicked through the quizzes, I was intrigued and I would love to utilize those for my children when they are older.
But wait! There's more! ;)
I was pleased and surprised to find what is entitled "
This Month's Menu
." This is where
SchoolhouseTeachers.com
goes above and beyond homeschooling needs. They provide daily recipes for an entire year. What? Yup. We all know that when you homeschool, there is even less time for meal planning. Maybe some of the recipes are not perfect or exactly your taste, but when you are just homeschooled out, done for the day, and need someone else to think for you, this is a great back up plan!
PRICING
I think the pricing for this program is pretty reasonable considering the vast variety of resources provided. They have a
monthly membership for $12.95 per month
or a
yearly membership for $139
. And they do offer a
FREE 30-day trial,
so you can see if this program is a good fit for you and your family.
OVERALL
I really enjoy this program because of it's diversity. I like to pick and choose my own lesson plans and this online curriculum website provides so many resources for me to look through. I was able to use many of their courses directly and some of the courses I didn't use gave me ideas for other activities as well. I will definitely continue to use this website and I will be recommending it to others as well.